Address
825 East Gate Boulevard
Suite 201
Garden City
,
NY
11530
US
Call Us Today
Available 24/7
Contact Your Local BAYADA Office
More Information
Services Offered
Compassionate, Excellent, and Reliable Care
Personal Care
Senior Care
Memory Care
Dementia Care
Dementia/Alzheimer's education and support
Medication Management and Assistance
Home Support, Meals, and more
Nurse managed for improved outcomes and better care
Part time to Around the Clock Care
Hourly Home Health Aides (CHHAs)
Live- In Home Health Aides (CHHAs)
Insurance Accepted
Long Term Care Insurance: We have a dedicated team to help you understand your policy and benefits
Private Pay
Hours of Operation
| Day of the Week | Hours |
| --- | --- |
| Monday | Open 24 hours |
| Tuesday | Open 24 hours |
| Wednesday | Open 24 hours |
| Thursday | Open 24 hours |
| Friday | Open 24 hours |
| Saturday | Open 24 hours |
| Sunday | Open 24 hours |
Our office in Garden City, NY provides personal care services and non-medical assistance with activities of daily living (ADLs) for adults and seniors when a health issue has made it difficult to manage everyday tasks. Families often seek these services to support safe, independent living, or to provide companionship, assistance, and supervision for a loved one living with dementia or Alzheimer's disease.

Our care professionals in Garden City, NY excel at what they do, and their assistance can help adults and seniors continue living independently at home—where they want to be. Our Assistive Care specialists include BAYADA Home Health Aides. Whether occasional services or live-in care is needed, we match the client's needs with the right BAYADA professional.

Self-care assistance with activities of daily living, including:
• Dressing and grooming
• Bathing and toileting
• Walking, moving, and transferring (including safe use of wheelchairs, walkers, or lifts)
• Basic exercise
• Reminders about medications and appointments
• Meal preparation, help with eating, and nutritious food selection
Household support services, including:
• Light housekeeping, such as vacuuming, dusting, and sweeping
• Washing and folding laundry
• Trash removal
• Shopping for groceries, picking up prescriptions, and other errands
• Companionship (such as conversation, reading, and on outings)

Our personal home care is provided by specially-trained professionals usually on a regular, ongoing basis, with hourly and live-in options available 24 hours a day, 7 days a week. Whether your needs are occasional or long-term, we can match you with a compassionate, compatible home health aide (HHA). BAYADA caregivers are educated and trained to understand each client's diagnoses and to meet your individual care needs.

Our one-on-one approach to personal home care improves the lives of our clients and their families by alleviating pressure, confusion, and worry, giving you peace of mind, and helping you live life to the fullest. Every BAYADA client is supported by a care team that includes a dedicated client services manager and an expert clinical manager who trains and supervises professional caregivers, oversees safety precautions, and is available 24/7 to answer questions and provide real-time support.

BAYADA respects your wishes and takes the privilege of caring for you at home very seriously. We're committed to earning your trust with every visit.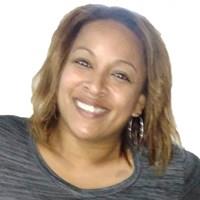 Victoria Domingo
Director
Victoria is the Director of BAYADA Garden City. Victoria started with BAYADA in 2016. Victoria came to BAYADA with over two decades of experience as a Human Resource and Operations Director for a non -profit mental health agency. In her free time Victoria is the owner and operator of a Youth Football program in a local community and also the Commissioner of a Youth Track program run by the Nassau County Police Department. Victoria has dedicated her life personally and professionally to caring for others in the community- youth, those in need, and the elderly. The BAYADA Way…Compassion, Excellence, and Reliability is more than a mission statement it is a way of life. Victoria's work in Human Resources has equipped her to rally a strong office team, to hire the best Home Health Aides, and to provide the best care to the many clients we serve in Queens, Nassau, and Suffolk.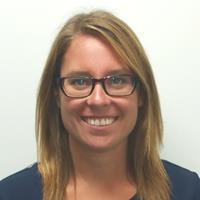 Diana Mallimo
Client Services Manager
Diana is a Client Service Manager at BAYADA Garden City. Diana started with the Garden City office in August of 2016. She has continuously grown her caseload by making personal connections not only with her clients but her home health aides as well. In 2019 Diana in one week solely serviced over 2000 hours of care to clients across Queens, Nassau and Suffolk. Her goal is to touch as many people's lives as she can here on Long Island. She is a true team player and is always willing to stop what she is doing to provide an "all hands on deck approach", all with a smile on her face. Diana is detail-oriented, thorough and diligent in covering all the bases to ensure care is provided to the BAYADA standards. Diana is driven by her compassion and her love to help others.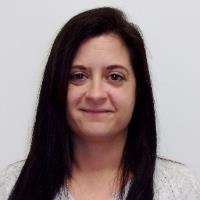 Rebecca Hill, RN
Clinical Manager
Rebecca started with BAYADA in 2019. She has been a nurse for over 10 years. She started in the hospital setting but quickly discovered her passion is in home care. Rebecca enjoys the one on one contact with the clients, getting to know them and their families in their setting. Rebecca is thorough and detail-oriented. She consistently exhibits the BAYADA Excellence in how she practice nursing. Rebecca is excited and proud to be part of the Excellence that is the Garden City team!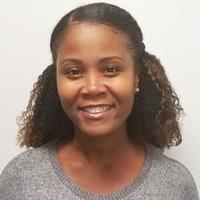 Nichole Douglas
Recruiting Manager
Nichole Douglas is the Recruiting Manager of BAYADA Garden City. She started with BAYADA in 2016. In addition, Nichole is one of our after-hours On-Call Managers. Nichole's educational background is in Marketing, which has given her an excellent skill base for getting the BAYADA brand into the community; with potential clients and Home Health Aides. Nichole is extremely skilled at finding creative ways to attract, identify, and retain Home Health Aides. Nearly every Home Health Aide is screened by Nichole to ensure they possess the quality and standards of the BAYADA Way. She embodies these qualities herself and has provided the Garden City office with dozens of excellent HHA's across this metro area. In her spare time, Nichole really enjoys Photography… and spending time with family and friends.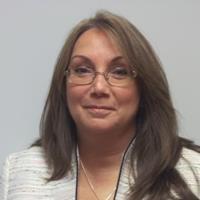 Cindy Conroy, RN
Clinical Manager
Cindy has been a Registered Nurse for 39 years and a Clinical Manager with BAYADA since 2014. After first working in the hospital setting, Cindy soon realized that Home Care is her true calling. Cindy has more than a decade of experience working as a clinical educator/supervisor for high tech Pediatric nurses. She has worked with both Pediatrics and Senior clientele here at BAYADA at both our Queens and Garden City locations. This extensive background makes Cindy the perfect Clinical Manager. She is well versed in the Clinical care each person requires, she provides an abundance of resources for the people we care for and their families. Most importantly Cindy has the best understanding of BAYADA and displays our core values every day and in every home.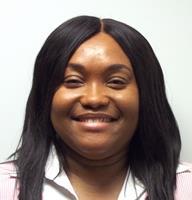 Shamecia Burgess- Barbour, RN, CRRN
Clinical Manager
Shamecia Burgess-Barbour is a Clinical Manager in the Garden City office. She has been with Bayada since 2017. Shamecia has over a decade of experience working in the Hospital system and has gained tremendous knowledge from that experience. She is quick on her feet in crisis situations and possesses a soothing aura that is calming to patients in need. Shamecia passion is to ensure that all her clients are treated in the BAYADA Way…with compassion. She believes our Home Health Aides are our hands and feet of compassionate care; they are amazing and valued part of what we do. In her free time, she feeds and provides clothing for the homeless in Brooklyn, NY displaying compassion in every aspect of her life.
About BAYADA Home Health Care
At BAYADA Home Health Care, we strive to serve a special purpose—to help individuals in need have a safe home life with comfort, independence, and dignity. We provide nursing, rehabilitative, therapeutic, hospice, and assistive care services to children, adults, and seniors worldwide. We care for our clients 24 hours a day, 7 days a week. Since 1975, company founder Mark Baiada has been at the forefront of the home health care movement—working to give individuals greater access to high-quality care that helps them live safely at home. This in turn has led BAYADA to become a trusted leader in providing clinical care and support services at home.

The professionals who make up BAYADA Home Health Care believe in one core principle: "Our clients and their families deserve home health care delivered with compassion, excellence, and reliability." We focus on the needs of our clients and their families; helping them to cope with a myriad of illnesses and struggles within the comfort of their own home. With over 300 offices in more than 22 states, BAYADA offices help serve communities and families all over the country.
More Information
Services Offered
Compassionate, Excellent, and Reliable Care
Personal Care
Senior Care
Memory Care
Dementia Care
Dementia/Alzheimer's education and support
Medication Management and Assistance
Home Support, Meals, and more
Nurse managed for improved outcomes and better care
Part time to Around the Clock Care
Hourly Home Health Aides (CHHAs)
Live- In Home Health Aides (CHHAs)
Insurance Accepted
Long Term Care Insurance: We have a dedicated team to help you understand your policy and benefits
Private Pay
Hours of Operation
| Day of the Week | Hours |
| --- | --- |
| Monday | Open 24 hours |
| Tuesday | Open 24 hours |
| Wednesday | Open 24 hours |
| Thursday | Open 24 hours |
| Friday | Open 24 hours |
| Saturday | Open 24 hours |
| Sunday | Open 24 hours |
Locations Near Garden City