Board of Directors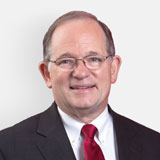 Name and Credentials:
J. Mark Baiada

Title:
Chair, BAYADA Home Health Care

Education:
BA in Marketing, Rutgers University
MBA, Rutgers University

Other Board Affiliations:
Gatti-Morrison Construction Services
Cornerstone Bank
India Home Health Services

Prior Board Affiliations:
Drexel University College of Medicine
Joint Commission on Accreditation of Healthcare Organizations Home Care Advisory Board
Loyola University Maryland
University of Pennsylvania School of Nursing Board of Overseers

Professional Experience:
Mark Baiada founded BAYADA Home Health Care in 1975 with the mission to help people have a safe home life with comfort, independence, and dignity. More than four decades later, BAYADA has grown to be a global leader in home health care serving clients from more than 360 offices in 23 states and with locations in Canada, Germany, India, Ireland, Germany, New Zealand, South Korea, and the United Kingdom.

Through the generosity of Mark and his family, BAYADA Home Health Care transitioned into a non profit organization. Mark's role as board chair is focused on ensuring that BAYADA will never be sold and its mission, vision, values, and beliefs, codified in The BAYADA Way, will endure for generations to come.

Prior to BAYADA, Mark was employed by American Thread Company and Avon Products in the early 1970s. Together with his wife Ann, Mr. Baiada is committed to a number of charitable causes. They credit their shared humanitarian efforts to the values learned from their parents and such role models as Benjamin Franklin, Andrew Carnegie, and St. Francis of Assisi.

Prior experience with BAYADA:
Founder, President, and CEO, BAYADA Home Health Care

How I plan to help shape BAYADA's future:
"I will devote my time to helping make The BAYADA Way come true for millions of people around the world."
Name and Credentials:
Paul Melan "Mel" Baiada

Title:
Managing Partner, BaseCamp Ventures

Education:
BSEE in Computers and Control Theory, Drexel University
MSEE in Communications, Drexel University

Affiliations:
Laurence A. Baiada Institute for Entrepreneurship in Technology (Drexel University)

Other Board Affiliations:
Chair, BAYADA Home Care

Drexel University Online
CoreDial
Ionfield Systems

Prior Board Affiliations
Drexel University
Moorestown Friends School
Past Chair, New Jersey Technology Council
NJ Technology Council Venture Capital Fund Investment Committee
Past Chair, South Jersey Technology Park at Rowan University
over ten startups and small businesses

Professional Experience:
Mel Baiada is Founder (2000) and Managing Partner of BaseCamp Ventures, a capital investment firm whose goal is to help grow successful technology companies. In this role, Mr. Baiada has started companies, raised capital, hired staff, gone to market, and grown enterprises. Operating and investing in these successful product- and service-based companies has given Mel a broad and seasoned business perspective.

Previously, Mel was the Founder and CEO of Bluestone Software, Inc., a technology company that provided software products and solutions to Fortune 1000 companies and government organizations. Following Bluestone Software's IPO and sale to Hewlett-Packard, Mr. Baiada continued to run the sister company he founded, Bluestone Consulting, for several years until its sale.

Prior experience with BAYADA:
Mel has been a trusted personal and professional advisor to Mark Baiada since Mark founded BAYADA in 1975. He currently serves as Board Chair for BAYADA Home Care in Hawaii and is active with BAYADA's international initiatives.

How I plan to help shape BAYADA's future:
"It is an honor to be a Trustee of BAYADA and a steward of The BAYADA Way—two roles I take seriously. Hopefully, my life experiences and learning mindset will give me the wisdom and good judgment to add value as we strive to help millions of people worldwide in the comfort of their homes."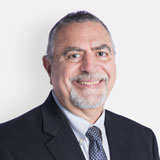 Name and Credentials:
Enrico J. Ballezzi, CPA

Title:
Senior Director, HBK, CPAs

Education:
BS in Business Administration, Drexel University

Affiliations:
Member, American Institute of Certified Public Accountants
Member, New Jersey Society of Certified Public Accountants
Past President, various professional organizations
Past Adjunct Professor, Drexel University MBA Program

Other Board Affiliations:
BAYADA Home Care

Professional Experience:
Mr. Ballezzi was the founder and managing partner of Ballezzi & Associates, CPAs, which was located originally in Philadelphia, PA. Ballezzi & Associates subsequently merged with HBK, CPAs in 2013.

With over 40 years of CPA experience, Ric is a seasoned financial professional who advises on all matters of taxation, finance, business growth, and entrepreneurial financial support. He has devoted countless hours to the provision of financial stewardship to growth companies as their outsourced CFO.

Prior experience with BAYADA:
As Mark Baiada began work on his original business plan, he engaged Mr. Ballezzi to help him form BAYADA Home Health Care in 1975. Ric has continued to support BAYADA's growth and sustainability since that time. He currently serves on the Board of BAYADA Home Care (Hawaii).

How I plan to help shape BAYADA's future:
"While working with Mark Baiada for over 40 years, I have seen how The BAYADA Way has influenced the organization and has helped it provide such outstanding, caring service at every level. My goal is to play my part in ensuring that these guiding principles are carried on by future generations of the BAYADA team."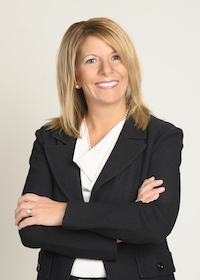 Name and Credentials:
Teresa S. Carroll

Title:
Founder and Principal Consultant, Three Data Points

Education:
BS in Industrial Engineering, Kettering University
MBA, University of Michigan

Affiliations:
Pro Unlimited Board Member
Zovio Board Member
The Conference Board's Labor Market Institute Advisory Board Member
Committee of 200 - National Women's Leadership Group
Women Corporate Directors

Honors:
Named to the Staffing 100 List for seven consecutive years
Named to the Global Power 100 Top Women in Staffing List for four consecutive years
Named to the Staffing Industry Hall of Fame

Professional Experience:
With more than 30 years of experience managing operations, product development, and human resources, she leads Three Data Points as a trusted advisor to C-level executives and company boards seeking guidance in an evolving workforce and labor market.

Teresa is a former President of Kelly Services, Inc and Oasis | a Paychex Company.

Prior experience with BAYADA:
Teresa worked as a competitor and colleague in the staffing, outsourcing, and business consulting practice industry.

How I plan to help shape BAYADA's future:
"With experience in understanding labor markets, demographic shifts, and the future of work, I plan to work collaboratively with my colleagues to shape a future that supports The BAYADA Way for all shareholders."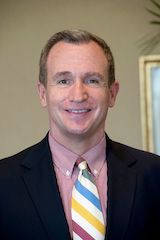 Name and Credentials:
Thomas Considine, Esq.

Title:
CEO, National Council of Insurance Legislators (NCOIL)

Education:
JD, Seton Hall University School of Law
BS in Business Administration, Seton Hall University

Affiliations:
Gravilaur Solutions, LLC
Visiting Nurse Association (VNA) Health Group

Other Board Affiliations:
American Property Insurance Company
Lincoln 1st Bank
VNA Health Group

Professional Experience:
The Honorable Thomas Considine is an insurance and health care executive and former commissioner of the New Jersey Department of Banking and Insurance, with a broad understanding of managed care and business issues from financial, legal, and regulatory perspectives. Tom is currently chief executive of NCOIL and a principal of Gravilaur Solutions, an organization that consults clients such as business associations, health plans, hospital systems, and insurance companies.

Prior experience with BAYADA:
Prior to Gravilaur, Tom was CEO of Meadowlands Hospital Medical Center and worked for MagnaCare (COO) and MetLife (VP and Government Relations Counsel).

How I plan to help shape BAYADA's future:
"As the son of a visiting nurse, I've seen firsthand that there is no substitute for compassionate, excellent, one-on-one health care. I'm excited to apply my professional experience to help shape BAYADA's future, because I've come to believe that high-quality home health care is a key, perhaps the key, to getting a handle on spiraling health care costs."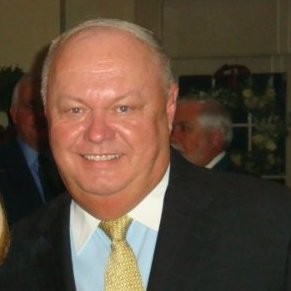 Name and Credentials:
Brian R. Ford

Title:
CEO, Persil Mangeur LLC

Education:
BASc in Economics and Accounting,
Rutgers Business School

Affiliations:
Clearway Energy
Drexel University
Franklin Square

Board Affiliations:
Merion Golf Club
Methodist Church
Royal Poinciana Golf Club
Union League of Philadelphia

Professional Experience:
Brian Ford's business career as a practicing certified public accountant spanned 38 years, serving and leading a variety of organizations of all sizes. Today, Brian continues as a member of several public and private boards of directors and as chief executive of Persil Mangeur. His professional leadership roles have included CEO of Washington Philadelphia Partners, president of US National Telecom, and partner at Ernst & Young LLP.

How I plan to help shape BAYADA's future:
"I am a strong proponent of sustainability of mission. I believe in BAYADA's mission and the importance of home health care, and I like to help organizations maintain a strong foundation and lasting culture, so they have the agility and financial strength it takes to lead in a constantly changing world."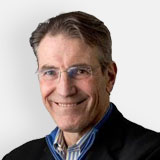 Name and Credentials:
Gavin Kerr

Title:
CEO Mentor, Building Champions

Education:
BA in Economics, Colgate University
MDiv in Counseling, Princeton Theological Seminary

Affiliations:
Founder, Ryan's Case for Smiles
Editor, copingspace.org

Other Board Affiliations:
The Beck Institute
Ryan's Case for Smiles

Professional Experience:
Gavin Kerr is a CEO Mentor with Building Champions known for his strategic insight, ability to achieve results, and proven success in enhancing organizational health and productivity. In his role, Gavin helps his clients and their organizations find meaning, purpose, and a path to success in their work. He believes a leader's primary job is to connect people to their purpose, empower them to do worthwhile work, and lead them in achieving their goals.

Prior to joining Building Champions, Gavin served as the President and CEO of the Inglis Foundation. He also has worked as the Executive Vice President and Chief Operating Officer of Children's Hospital of Philadelphia and was the President and Chief Executive Officer of Mercy Health System.

Gavin's particular areas of expertise are health care, leadership development, and strategic planning. Gavin and his wife Cindy are involved in a number of non-profit organizations that provide resources to care for and support parents and children dealing with serious illness.

How I plan to help shape BAYADA's future:
"BAYADA is all about people—the people we serve and those who serve them. As a Board member, I have the privilege of serving both by ensuring that our mission is clear, that The BAYADA Way is central to all we do, and that our organization enables our staff to bring their best to the families and communities we serve."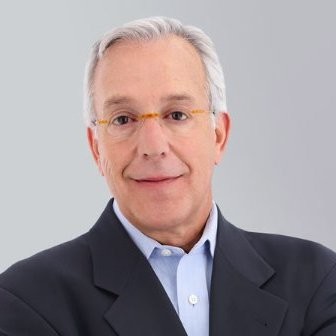 Name and Credentials:
Thomas J. Saporito, EdD

Title:
Executive Chair, RHR International

Education:
Ed.D in Psychology, State University of New York at Albany

Affiliations:
National Association of Corporate Directors

Other Board Affiliations:
RHR International LLP
Mobley Group Pacific
Merakey

Professional Experience:
Dr. Saporito leads a premier firm of management psychologists and consultants specializing in governance and top management leadership. They are a global enterprise with an international workforce and a network of offices throughout the US, Canada, Europe, and Asia.

Prior experience with BAYADA:
Tom has served as a trusted advisor and consultant with BAYADA Home Health Care for almost 25 years, focusing on executive leadership and development, team alignment, CEO succession, and Board effectiveness.

How I plan to help shape BAYADA's future:
"I am excited to bring my experience in developing top management leadership and board effectiveness to helping BAYADA grow its business and fulfill its extraordinary mission."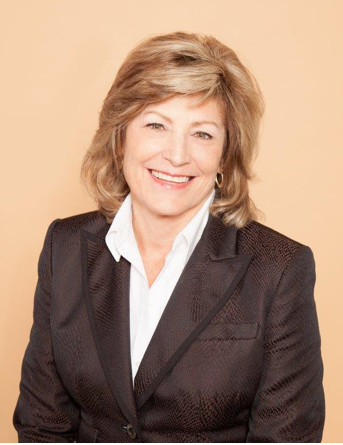 Name and Credentials:
Shirlee Sharkey, CHE, MHSc, BSN, LLD (honorary)

Title:
President and CEO, SE Health

Education:
MHSc in Health, Health Care Administration, and Management, University of Toronto
BSc in Nursing, University of Windsor

Affiliations:
University of Toronto Lawrence S. Bloomberg Faculty of Nursing
Institute of Health Policy, Management and Evaluation

Other Board Affiliations:
Canadian Frailty Network
Chair, Excellence Canada
University Health Network

Prior Board Affiliations: Past President, Canadian Home Care Association
Past President, Registered Nurses' Association of Ontario

Professional Experience:
As a registered nurse and longstanding CEO of the social enterprise SE Health, Shirlee Sharkey has dedicated her career to impacting how people live and age at home. Under her leadership, the non-profit family of companies has enjoyed exponential growth and diversification into many care settings and has facilitated transformative solutions in areas such as indigenous health, end-of-life care, and caregiver wellness and support.

Shirlee is an appointed Healthcare DENMARK ambassador and member of the Premier's Council on Improving Healthcare and Ending Hallway Medicine. She is widely published and a global speaker on health system insights and social innovations.

How I plan to help shape BAYADA's future:
"To me, the starting point for any endeavor is all about people and how we can impact and improve their lives. I'm committed to social enterprises and the entrepreneurial role they can play in tackling tough problems and finding new solutions to deliver excellence in care. Looking forward to bringing this perspective to the BAYADA Board and working together to help shape the extraordinary future of health at home."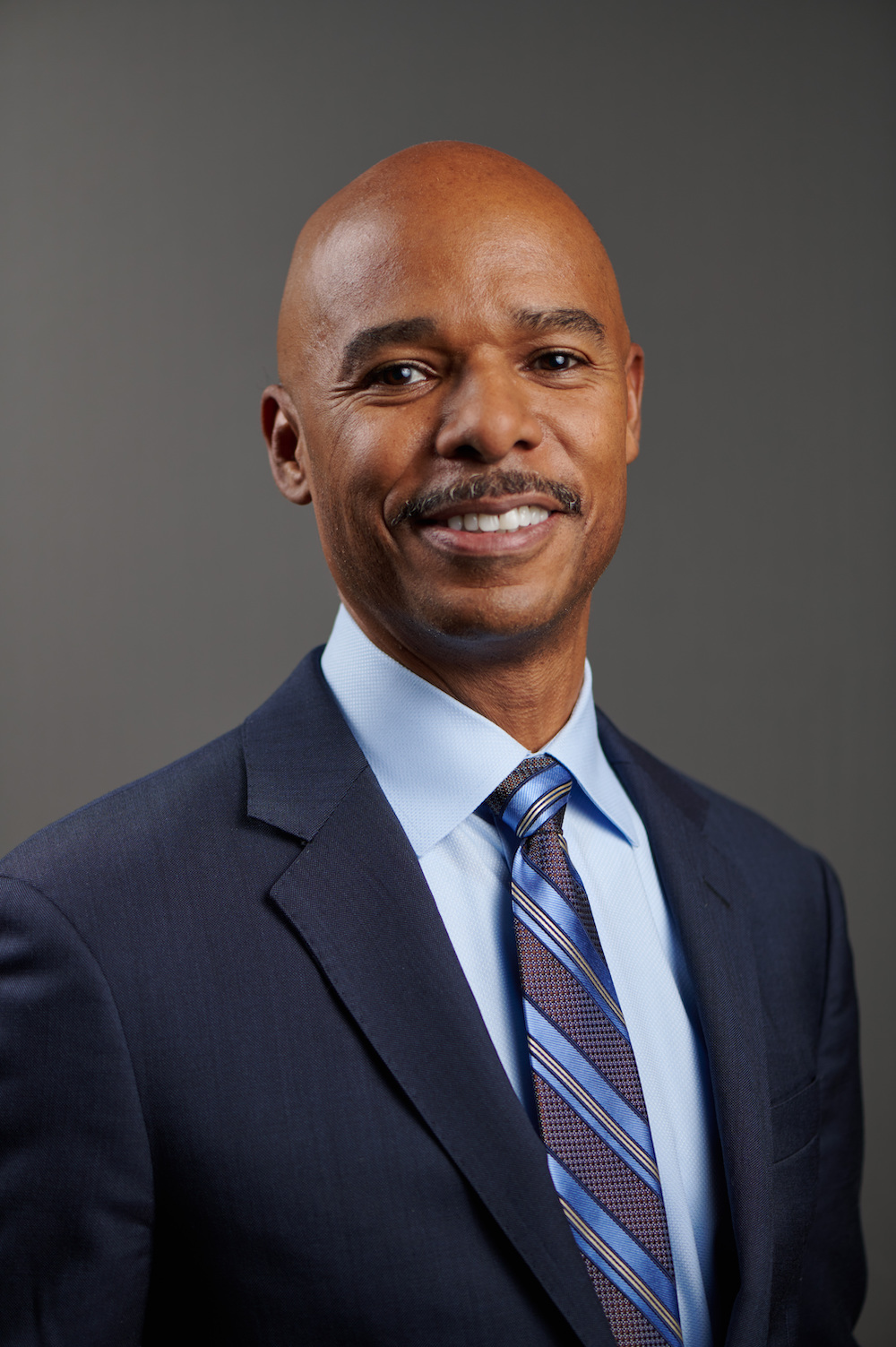 Name and Credentials:
Winselow Tucker

Title:
Senior Vice President, Intercontinental Region, Bristol Myers Squibb

Affiliations:
Leukemia and Lymphoma Society

Other Board Affiliations:
Leukemia and Lymphoma Society NJ Board Trustee

Professional Experience:
Winselow Tucker is the Senior Vice President, Intercontinental, at Bristol Myers Squibb (BMS). He is passionate about delivering innovative pharmaceutical products to patients suffering from serious and rare diseases such as cancer. Winselow has 20 years of pharmaceutical and biotech experience delivering strong business results and successfully launching new products.

In his current role, Winselow oversees a diverse and dynamic multi-national region, with responsibilities for 70+ countries across five continents, including China, Asia, Australia, Central & Eastern Europe, Latin America, Brazil, and the Middle East.

Before becoming the head of Intercontinental in January 2022, Winselow was the general manager of the BMS US Hematology business. Before joining BMS, Winselow was general manager, Canada, for Novartis Oncology and prior to this role, he held senior positions in Global Marketing at Novartis Oncology including vice president of the Breast Cancer franchise and Interim head global marketing.

How I plan to help shape BAYADA's future:
I am passionate about delivering new products to improve the lives of patients. In my over 20 years in the health care industry, I have experienced the significant positive impact quality healthy care has on not just patients but their families, loved ones, and communities. I personally connect with The BAYADA Way and I commit to use my experience in general management and health care to contribute to the efforts of my fellow trustees in making The BAYADA Way a reality for more patients and families.