Enrolling online? Learn how to navigate the Workday portal once you've reviewed your health insurance options on bayada.com/benefits to learn which health insurance plan may be best for you.
Workday is BAYADA's online benefits enrollment platform.
Step 1: Log in to the Workday portal.
Step 2: From the Workday home page, in the top right corner, select the inbox icon (directly to the left of the cloud icon).
Step 3: Select the Benefit Change task, from there, you will be able to view all the benefits offerings.
Step 4: Make your selections, add dependents if necessary, add beneficiaries if necessary, elect in spending account if necessary, elect in voluntary life insurance benefits if necessary, waive coverage if necessary.
Ensure you have your Benefits Guide handy to help inform you of each selection.
Step 5: Click submit. A confirmation page will be displayed giving you the option to print or save.
Upon submission, your updated benefits election will go to the Benefits Partner for review and approval.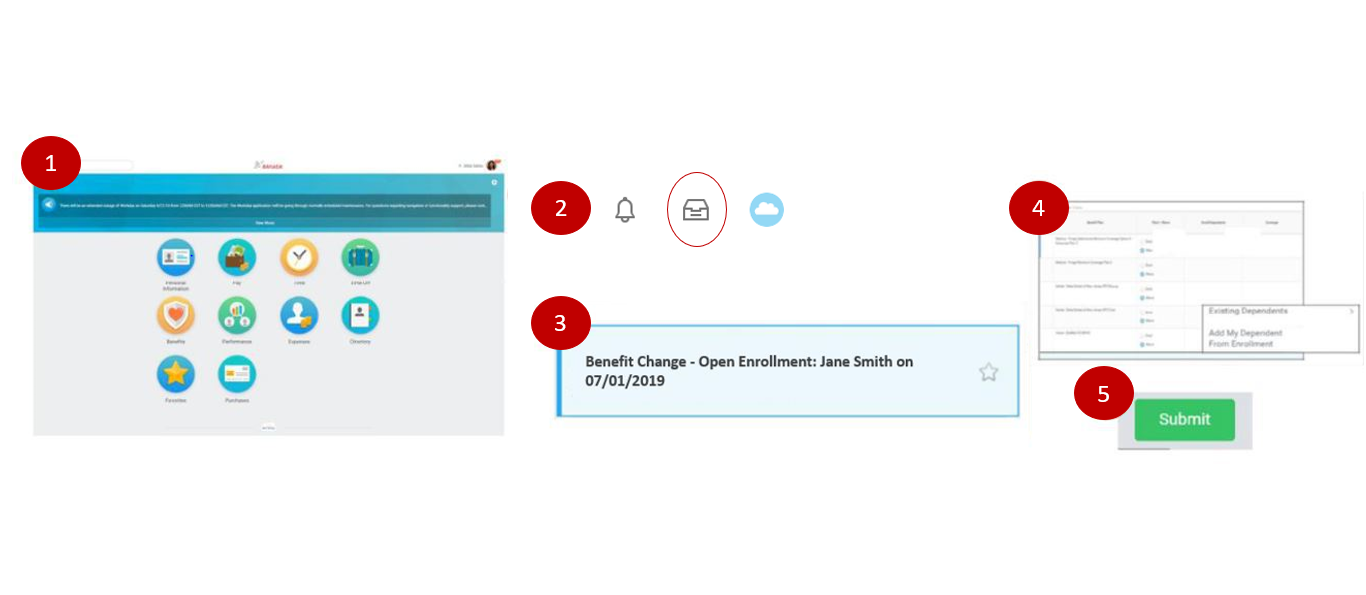 Please reference the navigation items and job aids below for additional information on how to enroll for benefits in Workday.