Address
5505 Creedmoor Road
Suite 220-B
Raleigh
,
NC
27612
US
Call Us Today
Available 24/7
Contact Your Local BAYADA Office
More Information
Director:
Christopher Stevens
Hours of Operation
| Day of the Week | Hours |
| --- | --- |
| Monday | Open 24 hours |
| Tuesday | Open 24 hours |
| Wednesday | Open 24 hours |
| Thursday | Open 24 hours |
| Friday | Open 24 hours |
| Saturday | Open 24 hours |
| Sunday | Open 24 hours |
BAYADA Home Health Care in Raleigh,NC provides personal care services and non-medical assistance with activities of daily living (ADLs) for adults and seniors when a health issue has made it difficult to manage everyday tasks on your own. Families often seek these services to support safe, independent living, or to provide companionship, assistance, and supervision for a loved one living with dementia or Alzheimer's disease.

Our personal care services can help with activities of daily living such as:
• Dressing and grooming
• Bathing and toileting
• Walking, moving, and transferring (including safe use of wheelchairs, walkers, or lifts)
• Basic exercise
• Reminders about medications and appointments
• Meal preparation, help with eating, and nutritious food selection

Our household support services can help with:
• Light housekeeping, such as vacuuming, dusting, and sweeping
• Washing and folding laundry
• Trash removal
• Shopping for groceries, picking up prescriptions, and other errands
• Companionship (such as conversation, reading, and outings)

Our personal home care is provided by specially-trained professionals usually on a regular, ongoing basis, with hourly and live-in options available 24 hours a day, 7 days a week. Whether your needs are occasional or long-term, we can match you with a compassionate, compatible home health aide (HHA), certified nursing assistant (CNA), homemaker, or personal companion. BAYADA caregivers are educated and trained to understand each client's diagnoses and to meet your individual care needs.

Our one-on-one approach to personal home care improves the lives of our clients and their families by alleviating pressure, confusion, and worry, giving you peace of mind, and helping you live life to the fullest. Every BAYADA client is supported by a care team that includes a dedicated client services manager and an expert clinical manager who trains and supervises professional caregivers, oversees safety precautions, and is available 24/7 to answer questions and provide real-time support.

BAYADA respects your wishes and takes the privilege of caring for you at home very seriously. We're committed to earning your trust with every visit.

Contact us
Call BAYADA anytime, 24 hours a day, 7 days a week. We will be happy to answer your questions and help explain our services and your insurance benefits. Friendly staff members in our Raleigh office are ready to provide you with the highest quality personal home care services available. Call us now at (919) 719-0960, or fill out the form on this page to contact us.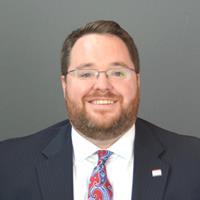 Christopher Stevens
Director
Chris started his career with BAYADA back in 2014 as a community liaison educating referral sources about BAYADA's services. Chris really loved the opportunity to get in front of potential clients and helping coordinate all the services they needed to successfully come home. After several years Chris' wanted a new challenge and switched to the director role. Chris is very passionate about the services we provide and how we help people in their time of need. Chris is also focused on creating a world class experience not only for his clients but also for his field staff. Chris has more than 12 years of homecare experience ranging in recruiting, customer service, management, and relationship building. In his free time Chris enjoys woodworking and spending time with his wife and 1 year old little girl.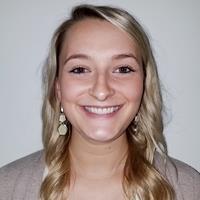 Jennifer House, MSW
Client Services Manager
Jennifer House grew up in Greensboro, North Carolina. She received her Bachelor's degree in Social Work at the University of North Carolina at Greensboro and my Master's degree in the Advanced standing joint program at the University of North Carolina at Greensboro & North Carolina A&T State University in May 2014. In her own words:
"I started with Bayada September 2017 after working full time at a hospital in Winston-Salem helping clients with treatment plans and discharge planning. What gravitated me towards Bayada were the three core values of Compassion, Reliability, and Excellence. I felt that those values are different than some other companies, and it stood out to me how important those values are for a client and family members when trusting our staff to come into their home to take care of their loved one. I truly believe Bayada goes above and beyond for both our employees and clients. One interesting fact about me is that I was selected out of a group of classmates to have an internship in Denmark for a semester to help children at a youth facility. That was my first time out of the country and on a plane by myself! I was terrified and had some challenges along the way, but it was worth it being able to help others across the world! "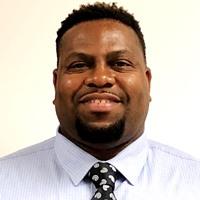 Temarcus McNeil
Client Services Manager
Temarcus started with BAYADA in early 2018 as a Client Service Manager. Temarcus came to the agency with years of customer service experience and a passion for helping individuals and families. Temarcus has continually grown his caseload since starting with BAYADA and works to provide his clients with quality care and consistency. He is very passionate about helping his clients and ensuring they maintain quality of care. He enjoys meeting clients and working to ensure that his clients are his primary focus. Temarcus is passionate about creating positive client experiences, effective communication, and satisfaction.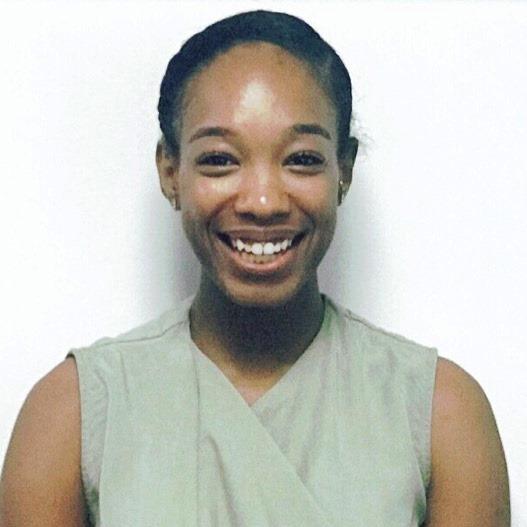 Demi Davis
Client Services Associate
Demi started her career with Bayada in 2018. As the client services associate, she focuses on recruiting compassionate and reliable Certified Nursing Assistants for our clients. Retention is also a huge piece of her puzzle, as it is not only important to hire qualified candidates but to retain them as well. Demi is very passionate about working for Bayada and continues to push herself to provide the best on-boarding experience and hiring the best people to take care of our clients. Demi spends her free time chasing her son "Pumpkin" around.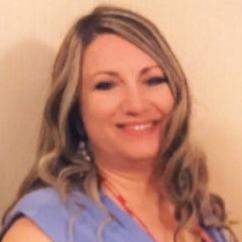 Tonya Hollowell, RN
Clinical Manager
Tonya started with BAYADA back in December 2017. Tonya has been a Registered Nurse since 2009 comes to BAYADA from a local competitor and hit the ground running. Her experience ranges from emergency medicine and long term care. Tonya's favorite part about her job is spending time really getting to know her clients and how we can better serve their needs. Tonya also really enjoys teaching and helping our staff achieve their goals. Tonya brings with her a smile, positive attitude, and a get-it-done mentality to every situation she encounters. In Tonya's free time she loves to see live music and spending time with her mom and 3 kids.
Erica Schmidt
On Call Manager
I started with Bayada December 2014 in the ALDP program. I worked in the Asheboro and Lexington offices on a rotational basis until I accepted a FT position with the Asheboro office. I went to school at UNCG for my undergraduate degree and Liberty University for my Graduate program. I graduated in December 2015 with my M.B.A in Human Resources. Currently, I am the on-call manager which I have been doing for 4 years now. I love what I do because I can help clients and my office teammates from a home setting. An interesting fact about me is that I was born in Nebraska. I have lived in NC for 17 years and people from here find that interesting.
Service Areas
Chatham
Durham
Franklin
Granville
Johnston
Nash
Orange
Vance
Wake
Wilson
About BAYADA Home Health Care
At BAYADA Home Health Care, we strive to serve a special purpose—to help individuals in need have a safe home life with comfort, independence, and dignity. We provide nursing, rehabilitative, therapeutic, hospice, and assistive care services to children, adults, and seniors worldwide. We care for our clients 24 hours a day, 7 days a week. Since 1975, BAYADA has been at the forefront of the home health care movement—working to give individuals greater access to high-quality care that helps them live safely at home. This in turn has led BAYADA to become a trusted leader in providing clinical care and support services at home.

The professionals who make up BAYADA Home Health Care believe in one core principle: "Our clients and their families deserve home health care delivered with compassion, excellence, and reliability." We focus on the needs of our clients and their families; helping them to cope with a myriad of illnesses and struggles within the comfort of their own home. With over 300 offices in more than 22 states, BAYADA offices help serve communities and families all over the country.
Locations Near Assistive Care of Raleigh